Japan made medium-voltage IGBT inverter
Medium-voltage IGBT inverter is used for direct variable-speed control of medium-voltage motors, and greatly raises the efficiency and power factor, stabilizes motor operation and conserves energy.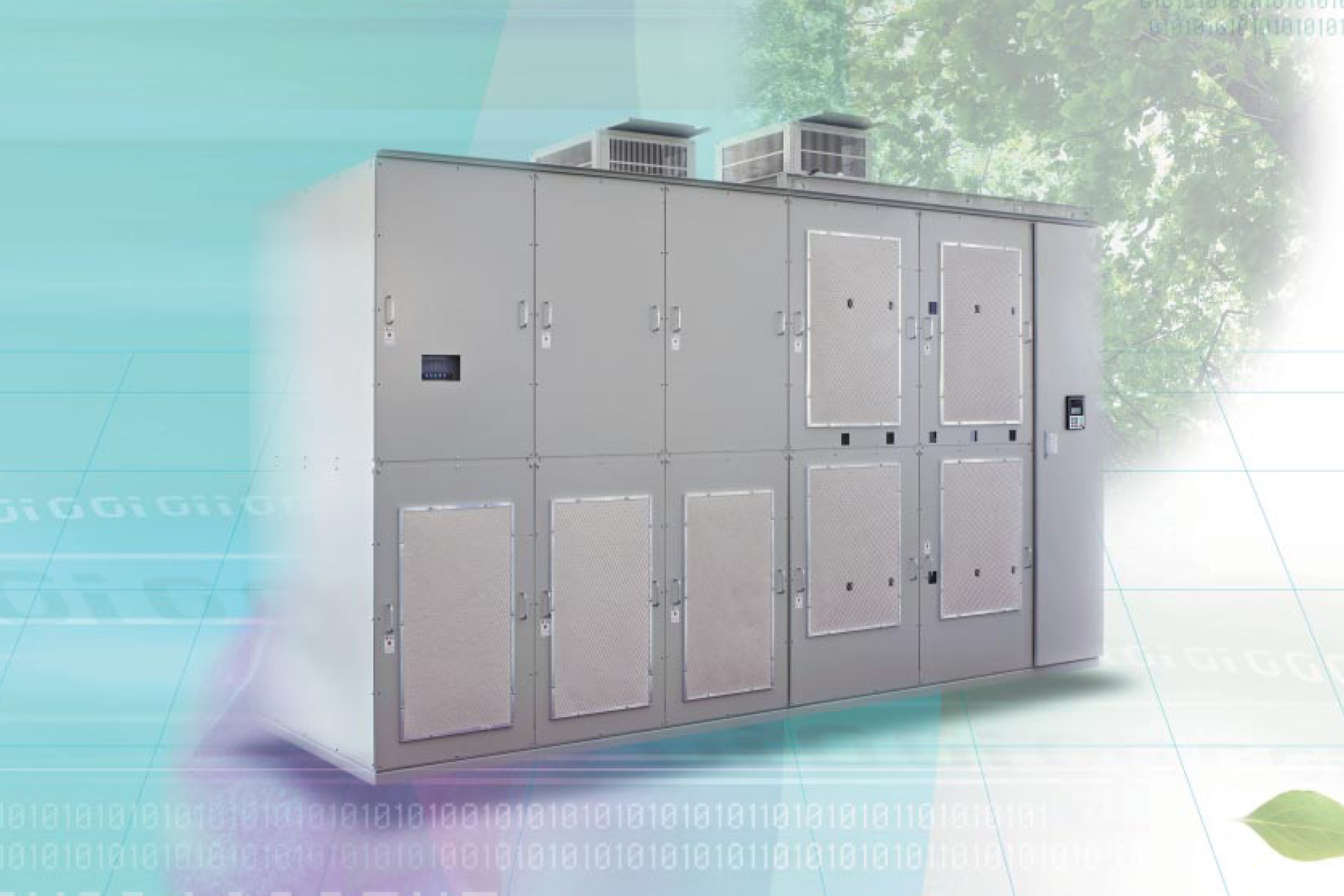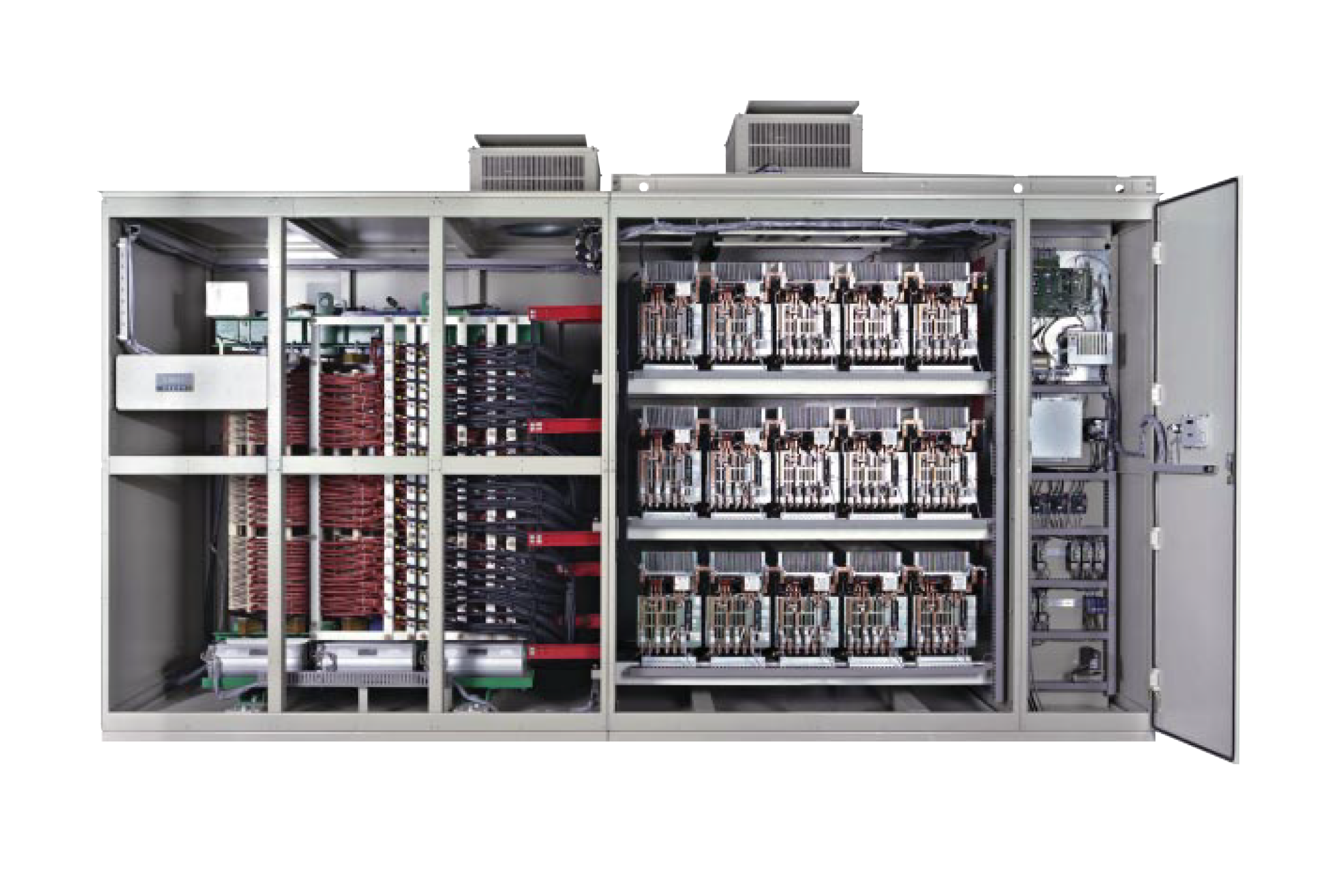 Contributes to
energy saving
A substantial energy saving is achieved by variable-speed control of a square-law reduced torque load such as a fan or pump.
Vector control
(option)
Vector control with a speed sensor is available (as an option) for equipment having high speed and torque accuracy requirements.
Compact design for
space saving
The industry's smallest-class inverter achieved by significant panel size reduction.
Ideal inverter for power sources and motors
The multi-phase diode rectifier system reduces harmonics on the power source side.

Due to the use of Japan made Electric's unique multi-level PWM control system, the switching surge is reduced and existing motors (standard ones) can be operated.
High-efficiency and
high-power
The use of a multi-phase diode, full-wave rectifier provides a high-power factor (95% or more) on the power source.

The elimination of output transformers for operation has improved total efficiency (approx. 97%).

Japan made Electric's original multi-level PWM control has reduced the IGBT switching loss.
High-reliability
Higher equipment reliability is achieved by reducing the number of inverter cells by using a single-phase, 3-level inverter, etc..

Stable operation is maintained despite load fluctuations, by the simple sensor-less vector control function.

The control device has a 32-bit MPU for quick response and high-accuracy.